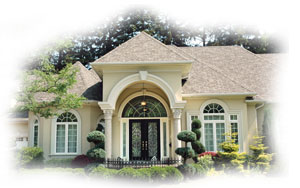 NAS Appraisal Service is an independent real estate appraisal and consulting firm located in the State of Rhode Island. We offer complete appraisal and appraisal related services for national and local lending institutions, for single family and multi-family use properties in Providence, Kent, Newport, Bristol and Washington Counties of Rhode Island.

Owned and operated by Nicholas Sammartino, a Certifed Real Estate Appraiser for 27 years and an Attorney in the Commonwealth of Massachusettes. Our firm includes Certified, Licensed and FHA Real Estate Appraisers that know our market area very well. Being very service oriented, we want to help you meet your real estate needs. We offer single family, 2-4 family, condominium, land, REO appraisals, review appraisals, and other appraisal reporting options, that will help you determine what best and most cost effectively meets your needs.

NAS Appraisal Service has an established network of qualified appraisers throughout Rhode Island. Appraisers are selected and used based on their experience and the quality of their work product. Quality control and good communication ensures that their appraisal products maintain high standards.

Nicholas Sammartino has recently achieved CVR status as a Certified Collateral Valuation Specialist in Real Estate Statistics and Regression Analysis. This approach is an alternative and more comprehensive analysis in valuation analysis which is USPAP compliant and the future in appraisal valuation.

Dont hesitate to contact us with any real estate related questions. Even if you dont need an appraisal we will gladly try to answer your questions or point you in the right direction. If youre moving to Rhode Island, we'll be glad to tell you about some of the different markets. We also offer buyer consulting services, typically at no cost to you!